Intro
Bioinformatics is becoming a vital component of a wide variety of disciplines, from engineering to medicine and ecology, and from drug delivery (pharmacogenomics) to medicinal chemistry. With theoretical foundations in Information Engineering (Discrete Mathematics, Control Theory, System Theory, Information Theory, and Statistics), my research has delivered a suite of systems and products that has allowed me to carve out a niche within an extensive collaborative network (>200 academics).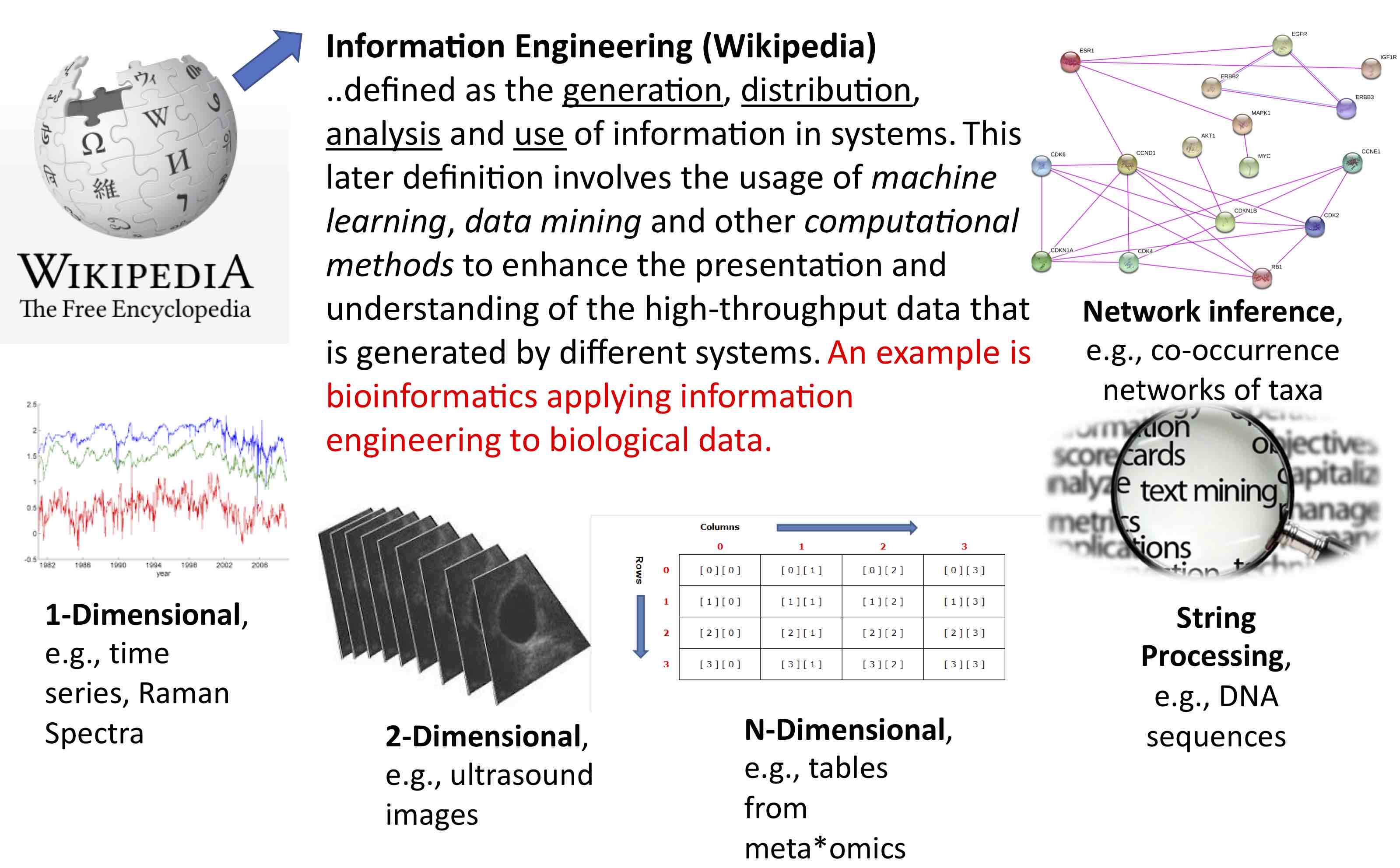 This is as a result of leading the Environmental'Omics Lab in Infrastructure & Environment Division, James Watt School of Engineering that I established soon after I was awarded the NERC Omics Fellowship in November, 2014. Since 2020, the lab is co-directed with Dr Ciara Keating. We form part of the Water & Environment Group at University of Glasgow.
The purpose of my research is to integrate different sources of 'omics data (e.g., metagenomics, metatranscriptomics, metabolomics, and metaproteomics) in environmental and medical science for microbial community analysis. I particularly work on the informatics side of Microbial Ecology field, and within it, whole-genome shotgun metagenomics is a new field that came about as a consequence of advancement in next generation sequencing platforms in the past decade. CONCOCT software, originating from Glasgow in a collaborative venture, was one of the first international attempts at separating microbial genomes from mixed communities which created several opportunities to map out not only taxonomy (which species are there) but their function (what they are doing) also. With a PhD student (Dr Orges Koci), as a followup to CONCOCT, we have developed a java-based statistical framework for integration of shotgun metagenomics datasets with other meta'omics technologies, called CViewer. Here are some of the video demos: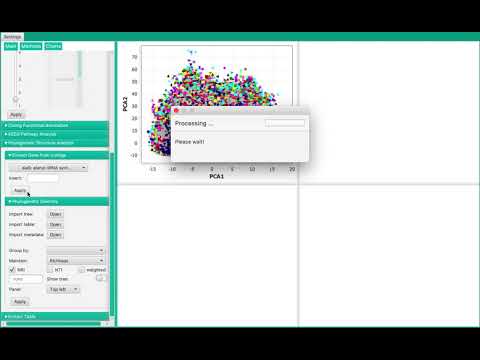 Side by side, hand-held DNA sequencers such as Oxford MinIon were introduced and our NanoAmpli-Seq technology was then one of the first attempts at reducing the sequencing errors to tag microbial species based on sequence similarities.
The impact was materialised soon after (in the past few years) when we started using these new tools in clinical as well as in environmental sciences. These have affected and benefited both academic and non-academic audiences, the latter one as a result of the software used in analysing the datasets and then leading on to the development of products e. g. CD-Treat Diet developed in 2019 which, is increasingly emphasizing the importance of modulation of gut microbiome to improve health, and is currently being evaluated in NHS as an alternative Dietary Intervention to manage and control Crohn's disease. My software tools enables us to sift through thousands of features (from multi-omics modalities), identify what changes differentially in response to treatments e.g., with University of Liverpool we have identified changes in stomach microbiome with different risk levels of gastric tumor; with MoyPark (Largest poultry producer in Ireland), we have studied their production systems (dietary feeds) and highlighted microbial ecology and mechanistic understanding of diets supplemented with Omega-3 associated with increased weight production of the poultry.
In Climate and Environmental Science, reconstructing sea ice change is one of the most challenging topics in paleoceanography. By applying techniques from molecular ecology on marine sediments, supported through a massive sampling campaign in the Arctic and the Greenland Sea, my analytical tools have been instrumental in finding diverse DNA signatures and paleodiversity shifts back to circa 100,000 years ago.
As the technology is new, it is also affecting stakeholders such as policy-makers (e.g. on how to go about microbial community surveys in built environment, National Academies of Sciences, Engineering, and Medicine. 2017). In Aquaculture, with Professor Sloan and colleagues at Institute of Biodiversity, Animal Health & Comparative Medicine, I am involved in SalmoSim Gut Simulator project which, is a bespoke gut simulation machine for research on aquafeed nutrition, veterinary pharmaceuticals and microbiome health of Atlantic Salmon, and which, has recently led to a start-up and has won silicon-valley contract with Calysta. In Agriculture, with colleagues at College of Medical, Veterinary & Life Sciences, since 2020, I am part of a Bacterial Plant Diseases UK consortium to counter diseases that threaten crop production, forestry, horticulture, woodlands and wider biodiversity, and cause severe economic, environmental and social impact.
In Water & Waste Water Treatment, with Professor Sloan, I am part of a recently funded EPSRC programme grant to deliver decentralised technologies to rural Scotland. This has its roots in an EPSRC grant where through solar septic tank technology (invented by colleagues at Thailand), enhances degradation of waste and informs management strategies in LMIC. This technology has been installed in a School in Bangalore India as part of a Scottish Government initiative. Furthermore, in collaboration with Welsh Water and NVP Energy Ltd and colleagues at O'Flaherty Lab (NUI Galway, Ireland), we designed, commissioned and monitored a full-scale (88 m3) high-rate anaerobic reactor directly treating municipal wastewater at ambient temperatures in Wales, UK. This is a new technological advancement which could provide more sustainable treatment options for municipal wastewater at low temperatures. Lastly, using my software, we accidently discovered a bacteria that could fundamentally re-shape efforts to cut the huge amount of electricity consumed during wastewater clean-up and upended century old thinking resulting in a press release by EPSRC.
With collaborators, we regularly work on projects where we want to understand the taxonomic and functional diversity of microbial community in the context of metadata often recorded under specific hypotheses. Integrating (N-/P- integration; see figure below) these datasets require a fair deal of multivariate statistical analysis for which I have shared the code on this website.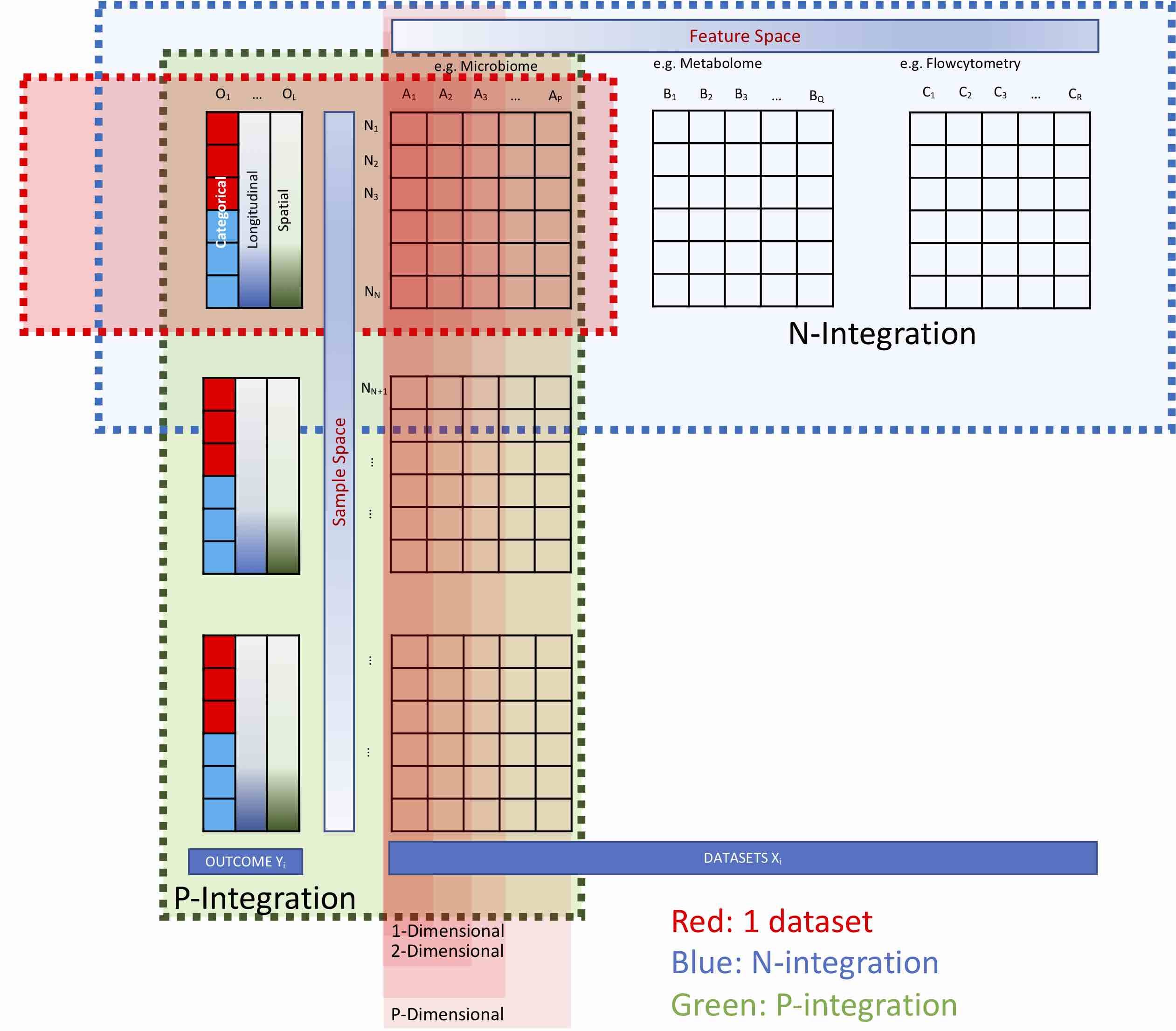 With Professor Simon Milling, we have then utilised N-integration tool to link host immunology with microbiome profiling, and also developed a toolbox: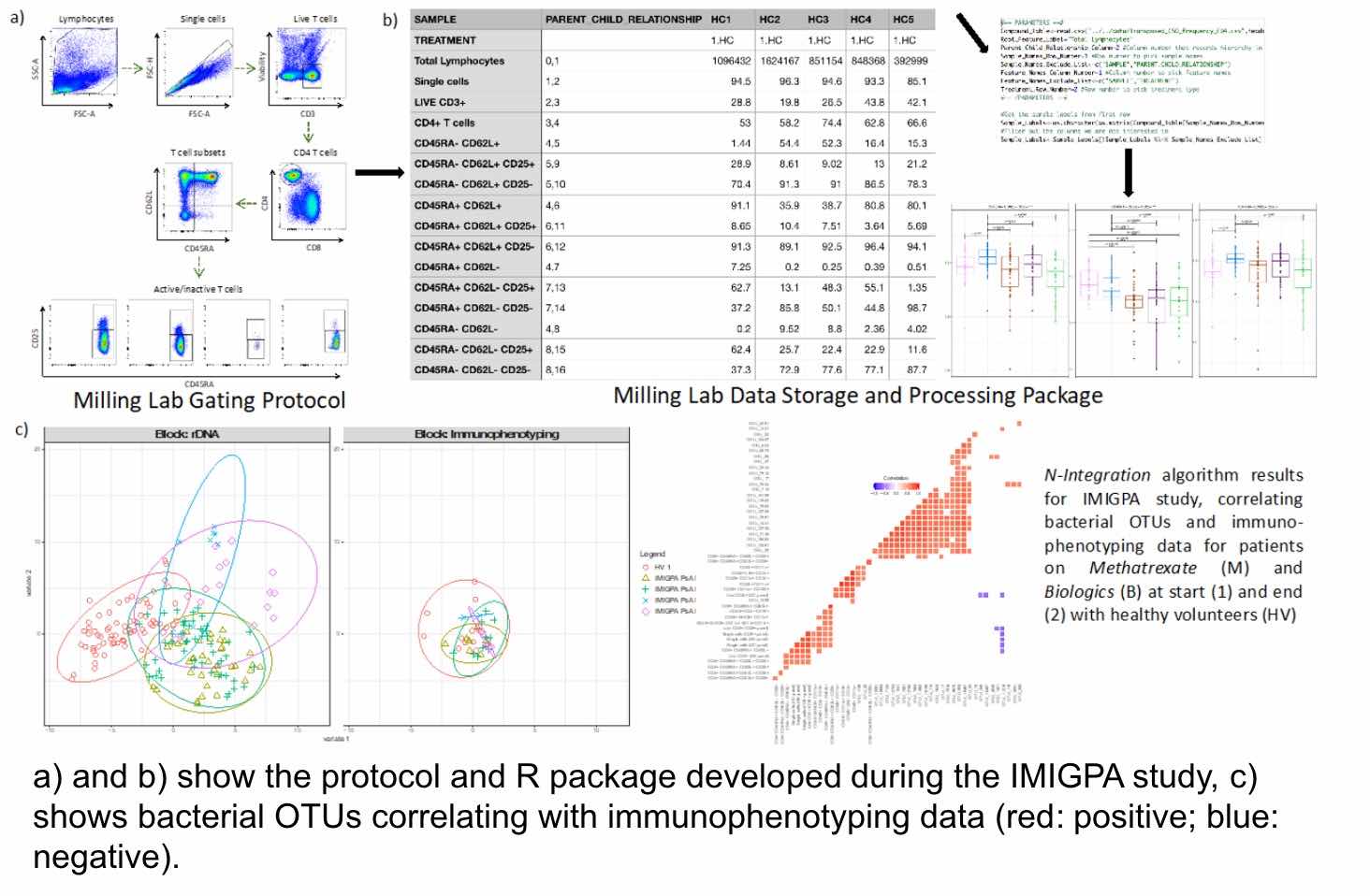 Since 2016, I am also trying to involve engineering in my projects that now include: Raman spectroscopy enabled microfluidics; and a hardware system for integrating liquid handling, incubation and sensing. My long-term research vision is to develop specialised and bespoke systems (both hardware and software) that can exploit and harness the power of microbial communities (also including statistical tools), and to place Glasgow at the helm of excellence in innovative cutting-edge bioengineering solutions.

I also work with our sister group at NUI Galway, Ireland, particularly with Professor Vincent O'Flaherty, Dr Florence Abram, and Dr Gavin Collins on understanding anaerobic digestion processes, sharing multiple PhD students/PDRA staff in the capacity of a co-supervisor. Below is the schematic for one of the completed projects: